The Circus Train has arrived! We had Jack & Christian's birthday party this weekend and I will just say...it was a complete SUCCESS!
It was supposed to rain...we ended up having little clouds and a ton of sunshine, it was beautiful.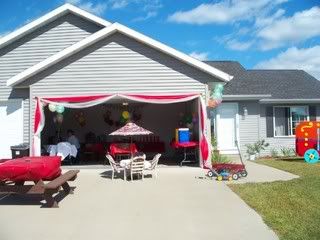 The Cake was AMAZING! I had a little incedent with the carrot cake...but lets move on.
We had a variety of popcorn and popcorn bags for everyone to fill up on, we had favor bags filled with circus crackers & cotton candy. We ordered Pizza...everyone wins there!
The bounce house was a hit as usual but best of all.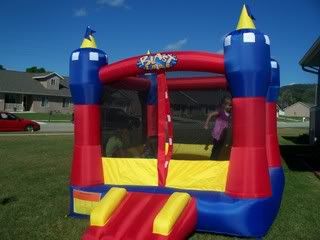 The Circus Train Car that my parents built. I painted. It turned out without words to describe. AMAZING!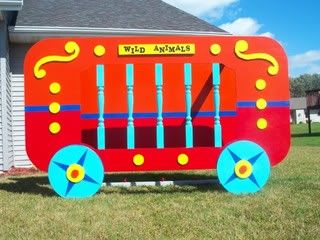 The boys got a train table from us. It is a good way to keep them at home instead of fighting with them at Toys R Us or Barnes & Noble. ha ha